With Lollapalooza closely approaching, we thought it only appropriate to share easy summer recipes – inspired by festival headliners – which you can whip up as you jam out to your favorite bands in preparation for one of this summer's hottest music festivals (even if they can't make it to Chicago this year).

Dancing works up a sweat. Kick-start your day with meals that give you energy to last from dawn 'til dusk. Let's get the party started with the recipes below.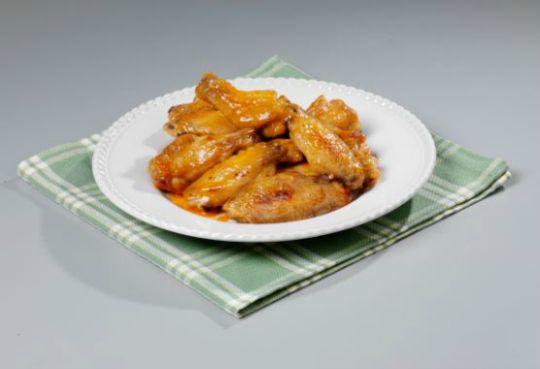 * Shut up and Dip (
Spicy Honey Roasted Wings
)– A remix of "Shut up and Dance" by Walk the Moon – Forget all your worries with these tasty wings – perfect for dipping– and so good they'll leave you speechless.
* Sauté with Me (
Charred Corn & Zucchini Sauté
) – A remix of "Stay with me" by Sam Smith – A helping of this and no one will be leaving anytime soon.
* Sugar Sugar (
Country Crock Sugar Cookies
) – A remix of "Shiver Shiver" by Walk the Moon – So tasty, it'll give you the shivers.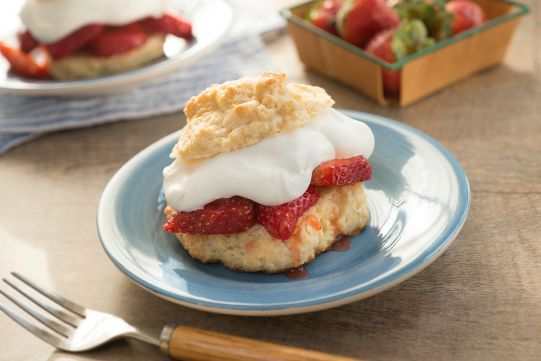 * Bake It Out (
Old-Fashioned Berry Shortcakes
) – A remix of "Shake It Out" by Florence and the Machine – These shortcakes will leave you with no regrets.
* Live and let Pie (
Country Whoopie Pies
) – A remix of "Live and Let Die" by Paul McCartney – Pie that will change your outlook on life.
All of these recipes are made with Country Crock®, which adds a country fresh taste to family recipes and is made with real, simple ingredients including delicious oils, purified water and a pinch of salt. Country Crock is the go-to ingredient in the kitchen whether baking, cooking, spreading, sautéing or topping.
I got really inspired after checking out all of the Country Crock recipes and decided to whip up a batch of Country Whoopie Pies and a batch of Pumpkin Whoopie Pies. You can follow the country crock recipe above to make the chocolate whoopie pies which are moist and delicious! My family loves things like this! Once they have completely cooled store them in an airtight container. During the school year I make them several times and wrap them in plastic wrap and tuck one inside lunch boxes as a little bit of a special treat. They are always a big hit!
You can find all of the recipes featured above on the Country Crock web site along with many others! Stay tuned...I will be featuring several more recipes over the next few weeks!
Disclosure
: I received FREE coupons from Country Crock for sharing these recipes with the readers of my Shakin 'N Bakin Foodie Blog. No monetary compensation was received.